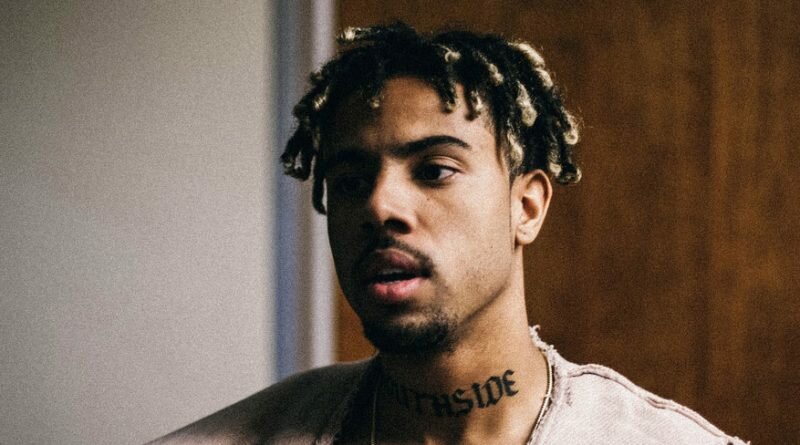 Vic Mensa is from one type of young Chicago artists that work to tell truth to the people
One of the most prominent rappers to emerge from Chicago's young scene (in 2016 he guested on Kanye West's "Wolves" and joined Skrillex on "No Chill"), Vic Mensa considers himself "first and foremost a revolutionary," unafraid to directly confront local and national issues in his rhymes. Take his visceral performance the night before the election, on Jimmy Kimmel Live!, of the chilling "16 Shots," about Laquan McDonald's shooting, reporting the Billboard Magazine.
Growing up in racially and economically diverse Hyde Park, the son of a white teacher mother and Ghanaian professor father, Mensa never harbored illusions about his home city's intrinsic divisions.
"I had millionaire neighbors, and I had project kids as neighbors," he says. "It gave me a real perspective on the inequality of society." When he turned 13, he says he personally experienced police harassment.
"Before then, sometimes I was in the white crowd, sometimes in the black crowd, and I didn't really fit into either," says Mensa. "Once I became a young black man, it felt like the decision was made for me." That mixture of cynicism and keen observation now pervades Mensa's incendiary music.
we all breathe the same air, bleed the same blood and drink the same water. chicago stands with standing rock in a major way.
"Now is a time when everything is put on blast," he says. "Everyone is being forced to see and think about what we've been seeing and thinking about in the inner city forever. It's like, 'Pick a side now. Where are you going to stand?'"
"When we were kicking it a little while ago, Common told me, 'Man, it's about more than just what you do with your music,'" recalls Mensa." 'It's what you do outside that that defines you.' My words, my conversation can impact the lives of people I meet. I'm trying to get people to wake up."
https://blackmattersus.com/27187-revolutionary-and-agitator-vic-mensa/