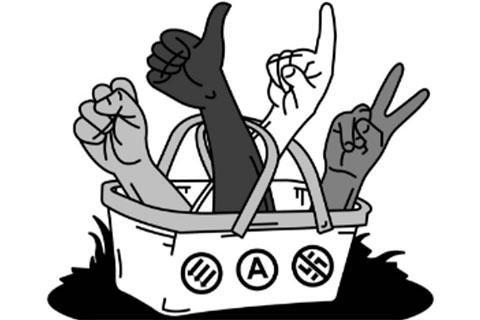 Berkeley Defend the Bay Bloc Party and Cookout Against the Alt-Right
Bay Area Committee Against Fascism asks: On April 15th, where will the Left be? A repulsive spring medley of Trump supporters, white supremacists, fascists and racists are planning yet another rally in downtown Berkeley.
Where will the hundreds of thousands be that came out to protest Trump, block freeways and shutdown police stations for Black lives, took the streets for the Women's March, shutdown the Port of Oakland during Occupy, and who blockaded airports against the Muslim Ban? Will the Left mobilize, or will the Left continue to sit by as neo-Nazis and the Alt-Right openly organize in our back yard?
The threat of far-Right and Alt-Right violence isn't fun and it isn't pretty. It isn't happening "somewhere else" and it isn't found inside empty buildings that we march outside of and chant slogans at. It's real, it's in our face, and it's power is growing all around us. It's found inside universities and upscale fraternities, on podcasts and internet message boards, at Trump rallies and marches, and in the dead of night, attacking places of worship, community centers, schools — and living human beings.
We need mass action to defeat them as a community. These fascists are coming to our backyard in an attempt to scare us off the streets and they hope to build on this success. What we do, or do not do, on Saturday, April 15 will have ramifications across the country. Occupy MLK Park at 10 am. The fascist rally is set to begin at 12 noon.